AN IMPORTANT PART OF THERAPY
Before beginning the therapy program, patients get an easy-to-understand explanation of the evaluation and therapy process and how their program helps with injury or pain. 
Each patient's program is based on three key elements: our evaluation; the doctor's/therapist's recommendations; and the patient's needs/goals. As the patient progresses, his day-to-day treatment protocol is continually adjusted, as is the at-home therapy program.
Pain Relieving Modalities
The center uses a variety of the latest pain relief techniques such as manual mobilization, electrical stimulation, ultra sound, traction and iontophoresis.
Exercise Machines
Strengthening equipment and popular cardiovascular devices help the team match patient needs and abilities with recovery goals. The center incorporates equipment such as treadmills, elliptical machines, stairsteppers, upper and lower body bicycles and devices for balance and proprioceptive training.
Therapy Should Be Fun
The center provides educational charts, fitness and nutrition magazines, television and relaxing music to enhance the rehabilitation experience.
"Using the best tools is essential" says Carmine. "But the interpersonal component, positive reinforcement and constant encouragement, is equally important. We want our patients to enjoy their rehabilitation experience and get well at the same time. Patients are like our extended family. Many even become friends and keep in touch."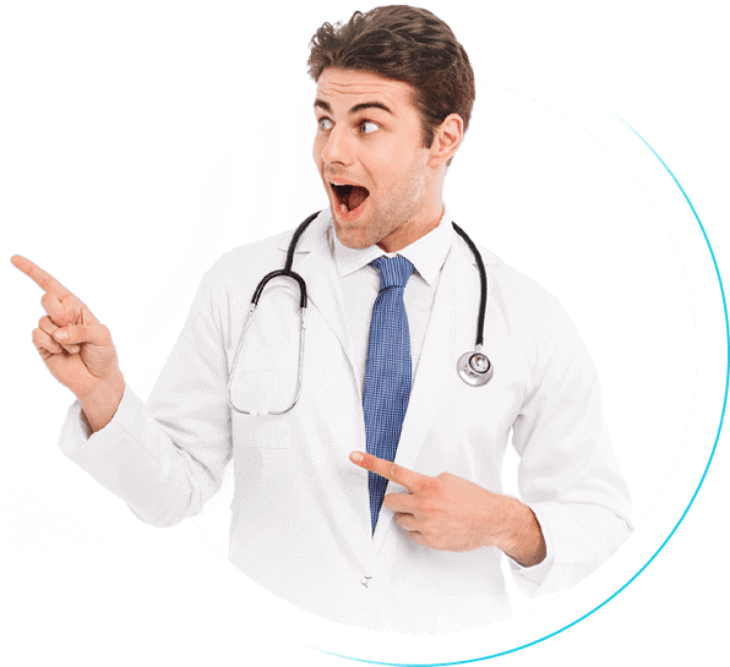 WHAT TO BRING TO YOUR OFFICE VISIT
Referral From Physician
Insurance Card
Photo ID
WHAT TO BRING TO OFFICE VISIT IF CAR INJURY
Name of Auto Insurance Company
Date of Accident
Claim Number
Copy of Auto Insurance Card
Attorney Information, if Applicable
WHAT TO BRING IF PATIENT IS MINOR
Please have a parent of guardian accompany the minor to their visit. However if a parent or guardian is unable to do so, please provide the office, at least 24 hours in advance, with a letter of consent to authorize treatment along with their client intake forms signed and dated.
I have had several injuries and physical therapist in the past. Beyond a doubt, Carmine and his staff are the best. Carmine is the right combination of a therapist, analyst, coach, motivator, and friend. They make it a point to constantly monitor your progress and modify your program to maximize your recovery. As a surgeon, I'm glad to have Carmine in the community for both my patients and myself.

Richard H


April 24, 2023

After a rough time with illnesses and surgeries over a full year, I finally found someone who looked at the whole picture and gave me a strategy for recovering so much function and strength! Carmine listens, understands your goals, and creates a program for recovery. I actually enjoy my therapy time!

Susan Christensen


December 17, 2022

Carmine and the team are amazing! You really get attentive, specialized and effective treatment. I came here after a car accident which left me with multiple injuries from head to toe and felt hopeless and scared in my recovery but carmine really helped me believe that I can get better and with going consistently I now do. Def would recommend carmine for your physical therapy needs!

Kristeena Khair


February 18, 2022

Carmaine was highly recommended to me when I needed physical therapy for crippling hip pain. The therapy I received from Carmine, as well as his staff, was outstanding, and I am now pain free. Carmaine is truly an expert at what he does. He is so experienced, compassionate, gives thorough explanations on everything done, and his therapy is the best. Now I definitely highly recommend Carmaine to anyone in need of physical therapy!

Betty Roberts


February 1, 2023

I had surgery for a torn ACL in May of this year and was given high recommendations to see Carmine for physical therapy. I couldn't be happier that I followed those recommendations. Since the beginning of my PT sessions, Carmine and his team have tailored my rehab around how my knee was recovering, encouraging me to listen to how my body was responding to exercises and not pushing harder than what my knee was willing to handle. That philosophy has led to great progress 3 months post-surgery. In addition to the confidence I have in Carmine's practice, the culture he has built at his office is second to none. It is an incredibly friendly environment - Carmine and his team truly care about the folks they are helping recover from injury. Perhaps you shouldn't enjoy PT as much as I have, but Carmine and his team make sessions something to look forward to and I have been grateful for that. I would highly recommend Carmine to anyone looking for a PT - you won't be disappointed.

Jeff Gable


August 24, 2022

I have been seeing Dr. Carmine for about a month for my back pain. When I say I haven't felt this great since before my accident that is not an understatement. He has worked wonders so far in under a month. I highly recommend coming here if your having any sort of pain. I can't lie to you, the work you put in outside of the office is crucial. You have to be consistent to see progress. Overall 10/10 experience

Jawad Hamed


March 15, 2022